Map of Washington D.C. 
Below is map of Washington D.C.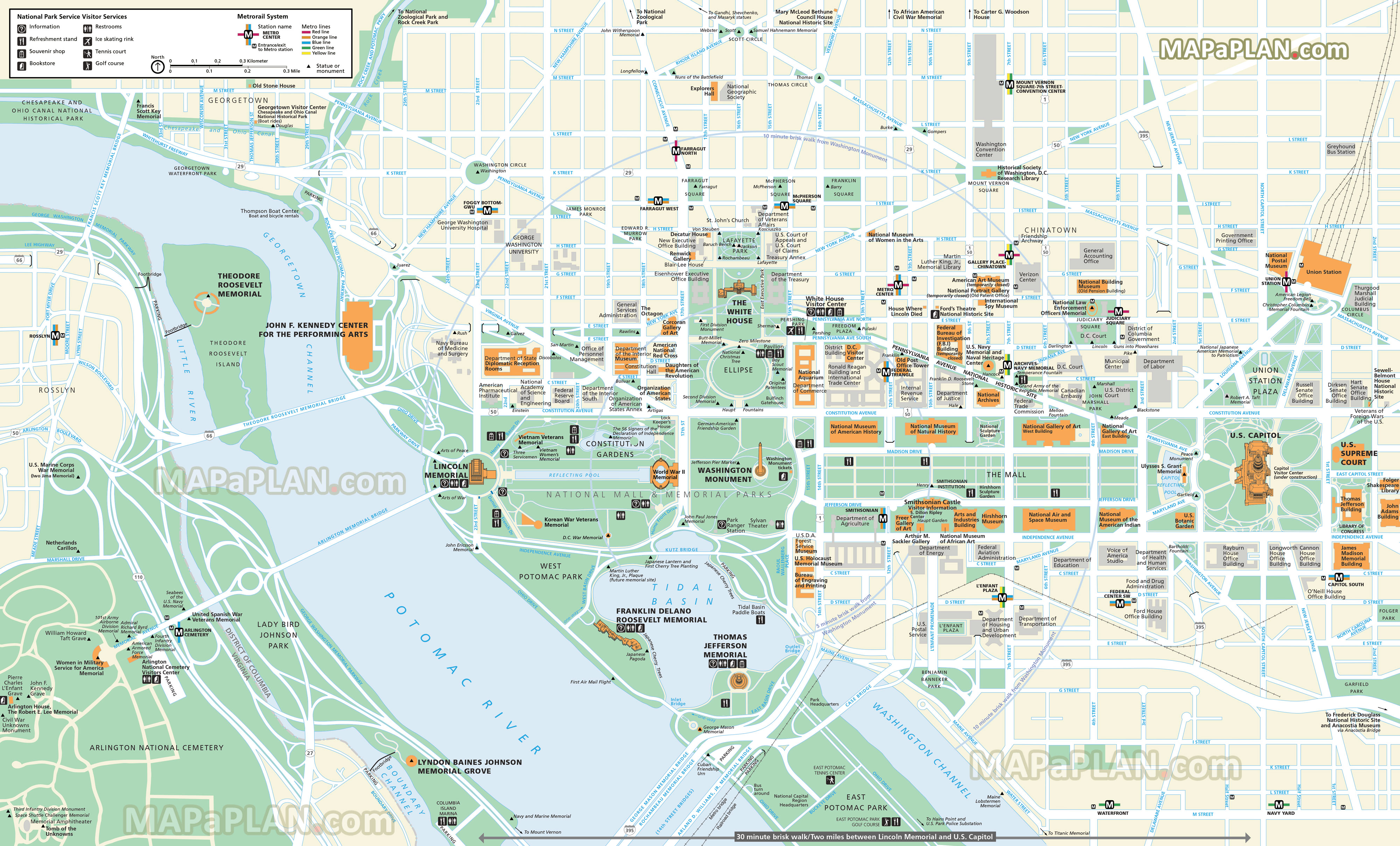 The UC Washington Center is located on Rhode Island Ave., only walking distance from The White House, Washington Monument, the Lincoln Memorial and Smithsonians.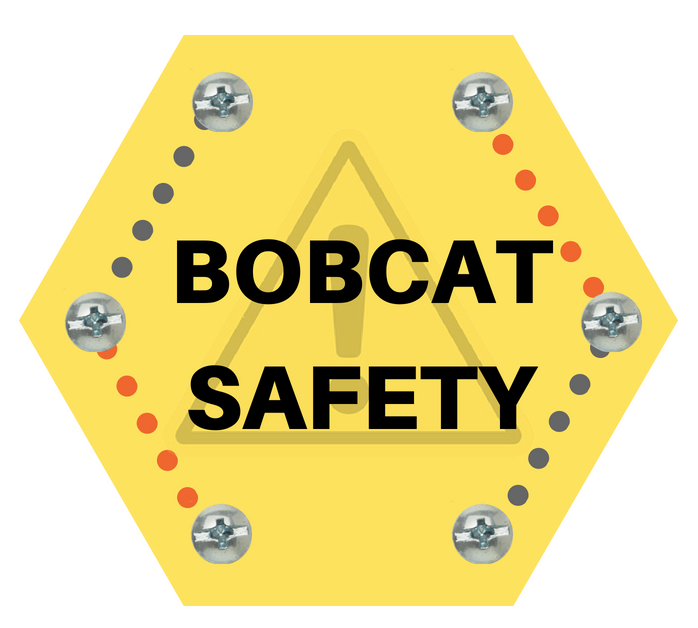 Safety
Like many large cities, Washington has a high crime rate. Nevertheless, many areas of the city are safe, and there are ways in which you can avoid becoming a crime victim. Click here for more information on how you can be more safe and the read the UCDC Annual Security & Fire Safety Report.

Fall Semester:
Autumns are lovely, with temperatures similar to those in springtime. The evenings are not too cold, with low temperatures ranging from 40 to 60 degrees. There is also less rain in autumn than in any other time of year. This is a great time to visit since the summer crowds leave and you can enjoy shorter lines to see the sights. Pack for temperatures ranging from 50 to 79 degrees. When packing, think about what you would wear in late October, early Novemebr in Merced. Prepare for humdity! Don't forget the walking shoes either; this is a great time of year to be outdoors taking a walking tour of the city.
Spring Semester:
Spring is always pleasant in Washington DC with temperatures averaging 67 degrees Fahrenheit. Masses of visitors come to see the famous cherry trees, private, and public gardens bloom in a profusion of pastels. Spring semester starts with low temperature ranging from high 20's to high 30's with potential for snow. Close to the end of the term in March, April and May, temperatures range from the high 50's to the mid 60's, so make sure to bring a jacket for the evening. Be sure to bring clothes for warm weather for the end of the term since temperatures usually rise. 

What to look Forward to in Washington D.C.
Fall Semester:
Spring Semester 
National Cherry Tree Blossoming (March-April)

Each year, the National Cherry Blossom Festival commemorates the 1912 gift of 3,000 cherry trees from Mayor Yukio Ozaki of Tokyo to the city of Washington, DC. The gift and annual celebration honor the lasting friendship between the United States and Japan and the continued close relationship between the two countries. There are several events in coordination with the month-long celebration. For more information, and to purchase tickets, visit their website.

White House Easter Egg Roll (Easter Monday)

The annual family event invites kids of all ages to hunt for and race Easter Eggs on the White House Lawn while enjoying a morning of storytelling and a visit with the Easter Bunny. Free tickets are required.

National Cathedral Flower Mart (May)

Washington Cathedral's annual outdoor festival for garden enthusiasts and families features annuals, perennials, landscape exhibits, Olmsted Woods and Garden Tours, and children's activities such as a rock wall, moon bounce, mini-Ferris wheel and a century-old restored carousel.

Mount Vernon's Wine Festival & Sunset Tours (May)

Celebrate the history of wine in Virginia with special evening tours of the Mansion and cellar, appearances by "George and Martha Washington", and live music on the east lawn of George Washington's Mount Vernon home overlooking the scenic Potomac River.

Passport DC (May)

Washington, DC's embassies open their doors to the public during a two week event called Passport DC, a new annual celebration of international culture presented by Cultural Tourism DC. Passport DC will showcase Washington DC's embassies and cultural organizations with a wide range of performances, talks, and exhibits. For more information, visit their website.

National Asian Heritage Festival - Fiesta Asia (May)

The street fair in celebration of Asian Pacific American Heritage Month showcases Asian art and culture with live musical performances, Pan-Asian cuisine, martial arts and lion dance demonstration, a multicultural marketplace, cultural displays and interactive activities. For more information, visit their website.
50 Free (and almost free) things to do in D.C.
---
Around Town
Museums
Visit the Smithsonian Institution, the world's largest museum complex and research organization composed of 19 museums and the National Zoo. Free admission.

African American History and Culture
African American Art Museum
Air and Space Museum
Air and Space Museum Udvar-Hazy Center
American Art Museum
American History Museum
American Indian Museum
Anacostia Community Museum
Art & Industries Building
Freer Gallery
Hirshhorn Museum and Sculpture Garden
National Zoo
Natural History Museum
Portrait Gallery
Postal Museum
Renwick Gallery
Sackler Gallery
Smithsonian Institution Building ("the Castle")

Visit the National Gallery of Art for a combination of classical art, modern art and traveling exhibitions. Free.
See the Declaration of Independence and the Constitution of the United States at the National Archives. Free.
Visit the largest library in the world - the Library of Congress. See the Gutenberg Bible and many more important documents in their rotating exhibits. Free.
Visit the National Geographic Museum , just a few steps from the Center!
Check out The Phillips Collection in Dupont Circle, America's first museum of modern art. Admission to the permanent collection is free.
Head to the National Museum of Women in the Arts on Free Community Sundays (the first Sunday of each month).
Visit the United States Holocaust Memorial Museum . Free.
Explore the artistic merits and cultural importance of the world's textiles at The Textile Museum. Free.
Learn about health and medicine at the National Museum of Health and Medicine . Free.
Visit the African American Civil War Memorial and Museum , the nation's first and only national memorial to colored troops in the Civil War. Free.
Performances
Attend the National Theatre's free performance series on Monday evenings and Saturday mornings. Free.
Take in a free performance at the Kennedy Center's Millennium Stage every evening at 6 p.m. Free.
Head over to George Washington University's Lisner Auditorium , where free shows are sprinkled throughout the performance calendar. The GW Orchestra concerts are all free and open to the public. You might even catch a live performance by the United States Air Force Band's Jazz Ensemble.
Get half-priced, day-of-show or advance sale tickets for the Signature Theatre, the Kennedy Center, the Folger Theatre and more at TICKETPLACE.org or at their booth in person.
Watch Shakespeare for just $10 at the Shakespeare Theatre Company .
Defy convention at the Woolly Mammoth Theatre Company for under $15.
Listen to free live music at the National Gallery of Art - indoor concerts and jazz in the Sculpture Garden. Also, you can attend free film series every weekend. Free.
Outdoors
History